So, I recently got my motorcycle driving license, and I bought a good old Yamaha XTZ 660 Tenere 1993.
It's pretty cold up here now (6-7 Celsius at the warmest) so it's soon off to winter storage with it, I went for a ride around Jonsvannet today, and got to drive on some dirt/gravel roads, and the bike handles those very well (no surprise).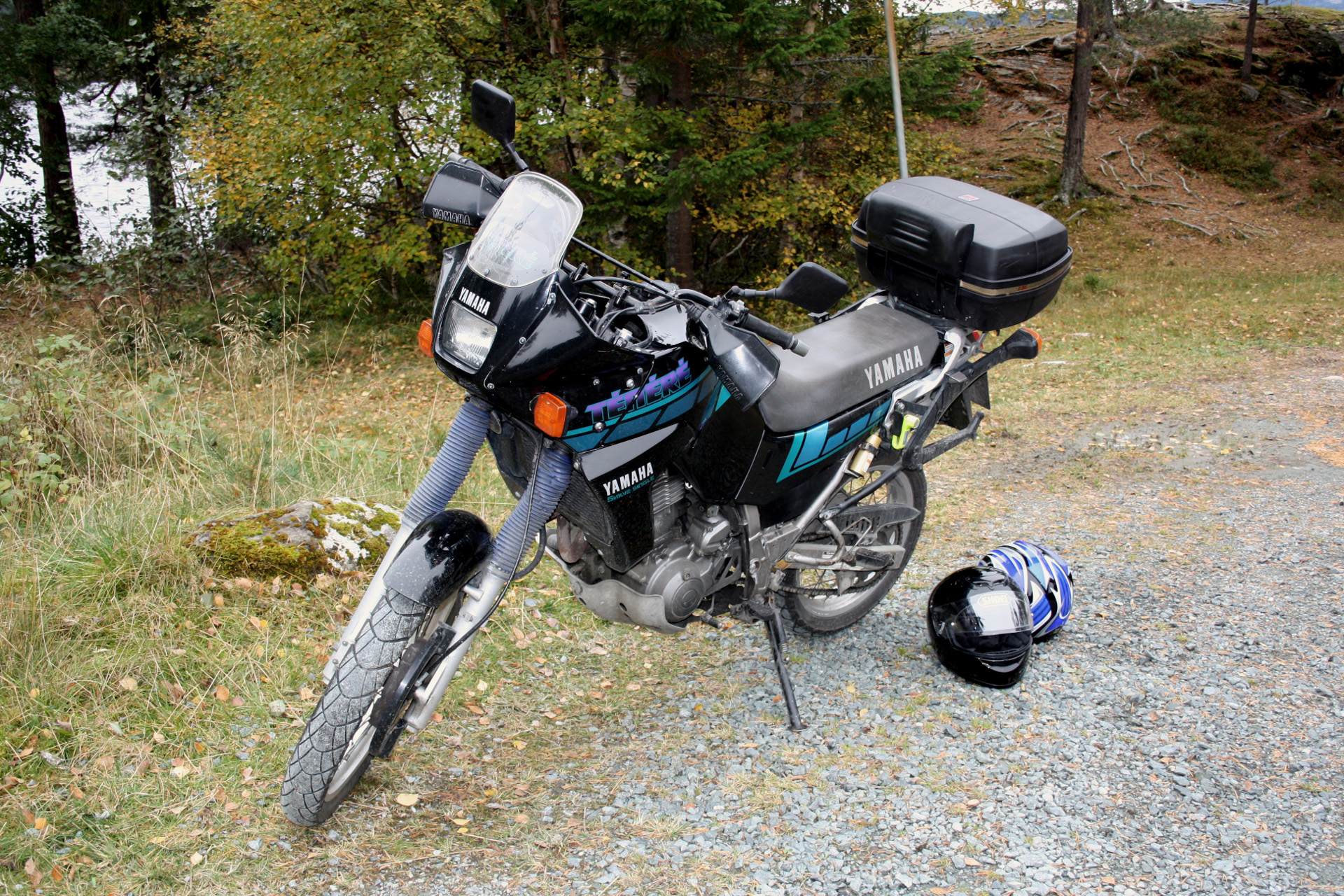 I was a bit skeptical as I had mostly driven a pretty sweet brand new 2008 BMW F650 before, but the transition went very smoothly, the only thing I miss is a hydraulic clutch.
I got the bike quite cheap (23′000 NOK – 4000$), and I was not sure how long I was going to keep it, but now I cant see myself selling it anytime soon :)