I managed to drag myself away from Crysis and play Portal which came with the Orange box, and DAMN.. that was one of the best games I've played in years.
The level designs are very funny and clever, and using the portal gun was the most fun I think I've ever had in a game. The humor is also very good, and the levels.. Did I mention the levels? :)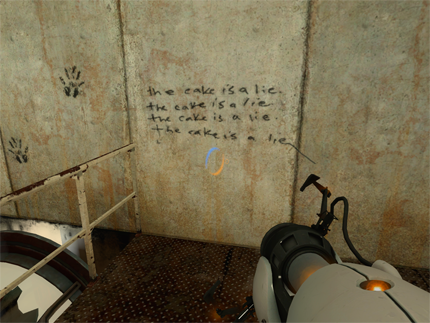 Anyway the game has a small downside, it is WAY to short and the last levels where not very challenging, I am however looking forward to playing the 6 advanced bonus levels. The main story only took 3.2 hours to complete (thank you Steam), and I feel it should have been at least twice as long. I can however see myself playing this game over and over again, especially to get the "achievements" in the game (make very long jumps, make a loop and fall 30′000 feet, etc..). I think this is one of the games with the best replay value I've seen this year.
Rating 9 / 10